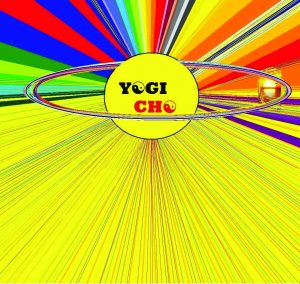 Yogi Cho (aka Simon Skinner) is the co-creator of The Universal Energy Arts and YogiChild Academy
The Universal Energy Arts & YogiChild techniques and practices enable us to harness the Power of the Universe and are the Art and Science of Living. They combine Tai Chi, Chi Kung/Qigong, Yoga, Meditation, Deep Relaxation, Sound Healing and YogiChild  techniques into one system.
Take time out to find the secret to lasting good health, personal and spiritual growth. Know the power of Chi (Qi) for yourself. Experience a vital energy boost as well as toning your body. Restore balance to mind, body and spirit. Learn how to cultivate Inner Joy and calm the Mind. Whether you are a beginner or a seasoned practitioner, the Universal Energy Arts will help you to Increase Your Happiness Factor, Transform Your Life and Be More Alive!
Yogi Cho has many years training and practice in Raja, Hatha, Mantra, Tantra and Kriya Yoga as well as having received  intensive instruction in Advanced Tai Chi, Chi Kung, Chi Yoga, Ling Chi Healing Art and Meditation. He is dedicated to  passing on the benefits of these Arts including rejuvenation, vitality, natural health, inner strength and spiritual growth.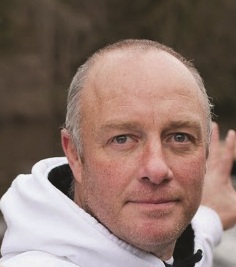 He is the author of "Be More Alive! The Yogi Cho Way: Handbook for Humankind"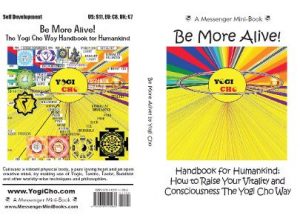 and "The Golden Dragons and the Wish-Fulfilling Jewel: The Power Animals, Directions and Healing Sounds of YogiChild"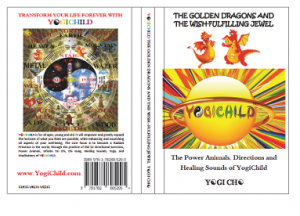 Yogi Cho has received  in-depth training in internal and external Martial Arts and Yoga for over 30 years and is registered with the Irish Teaching Council. He is a qualified teacher of Yoga, Infinite Tai Chi, Chi Kung/Qigong, Meditation, Healing Sounds and is a Ling Chi Healing Art practitioner.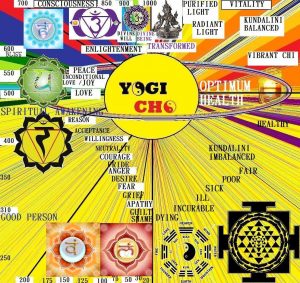 He is dedicated to empowering his students and to cultivating within them an unshakable inner smile.
His inspiration and vision is to share his Teachings and Skilful Techniques in a fun and joyous way, through In-Person and On-Line Training Courses, Workshops and Retreats worldwide.
Benefits of Practice with YogiCho
A Vibrant Physical Body, A Pure Loving Heart, An Open Creative  Mind