Hard Cover & E-Book available here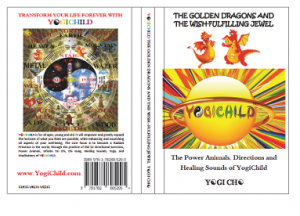 The YogiChild Story "The Golden Dragons and the Wish-Fulfilling Jewel" by Yogi Cho, encompasses an incredible adventure with the Golden Dragon Family journeying through the 12 Directions, Elements and Healing Sounds with the Power Animals, as they seek "The Wish-Fulfilling Jewel". Join us on a sacred trek that will guide focus from inside-out and outside-in, to assist us in raising our vitality and consciousness to connect with peace, harmony, power, love and wisdom: grand ultimately to become Radiant YogiChild Warriors.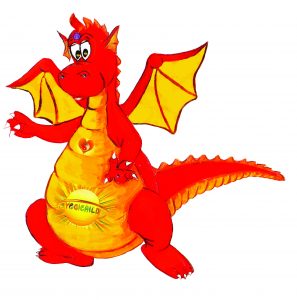 Cultivate a diamond-like invincibility by embodying the immeasurable Divine qualities of Strength, Nature Energy, Essence, Power, Courage, Vitality, Harmony, Peace, Love, Inspiration, Purification, Vision and Will, opening ourselves to the Light and allowing our Souls to shine forth like stars.
The Golden Dragons are symbols of the Higher Self, Vibrant Energy, Pure Loving Hearts and Open Creative Minds. They possess many magically mysterious powers and can hold the energies of Heaven and Earth. They are the embodiment of Loving Kindness, Compassion, Divine Love and Generosity and are masters of all the elements of Earth, Water, Fire and Wind.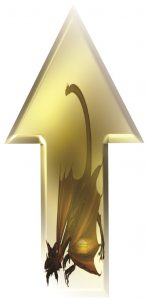 Amongst their many potent and auspicious powers are those of invincibility and shape-shifting, as well as having control over rainfall, storms, floods, thunder & lightning. They have incredible strength, courage, endurance, and can manifest good luck as well as material and spiritual abundance. They represent total Oneness and are Masters of Tai Chi, the Grand Ultimate. They hold the Three Treasures of the Universe which are Power (Jing), Divine Love (Purified Chi) and Spiritual Wisdom (Shen).