Healing Sounds Qigong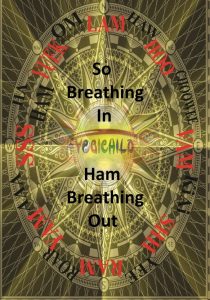 Experience the 18 Healing Sounds for the Energy Centres and Internal Organs
---
6 Internal Organs Healing Sounds for Transformation of Emotions
---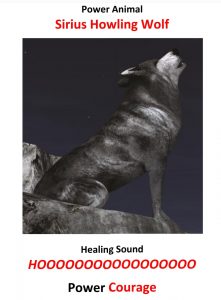 ​ELEMENT EARTH – SPLEEN PANCREAS/STOMACH
HEALING SOUND – HOOOOOOOOO
Transform Irritability, Worry and Anxiety into Courage, Satisfaction & Trust.
---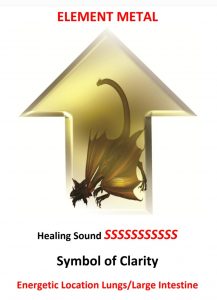 ELEMENT METAL – LUNG/LARGE INTESTINE.
HEALING SOUND – SSSSSSSSSSS
Transform Sadness, Melancholy, Grief and Stagnation into Clarity, Strength, Purpose and Relief.
---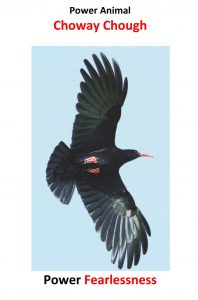 ELEMENT WATER – KIDNEYS/BLADDER
HEALING SOUND – CHOOOOOOWEEEE
Transform Fear and Depression into Caution Calmness, Carefulness and Confidence
---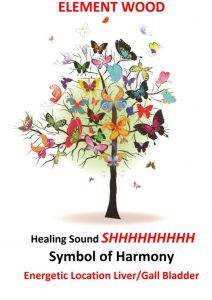 ELEMENT WOOD – LIVER/GALLBLADDER
HEALING SOUND – SHHHHHHHHHHHHHHHHHH 
Transform Anger, Timidity and Frustration into Universal Loving Kindness, Courage and Generosity
---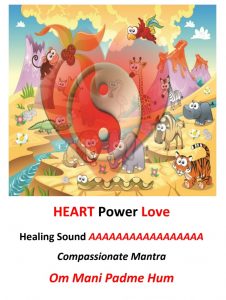 ELEMENT FIRE – HEART/SMALL INTESTINE
HEALING SOUND – hAAAAAAAAAAAAAAAA
Transform Hate, Cruelty and Impatience into Love and an Unshakeable Inner Joy
---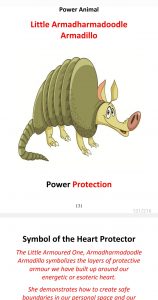 ELEMENT FIRE – TRIPLE ENERGIZER/HEART PROTECTOR
HEALING SOUND – SHEEEEEEEEEEEEEEEEEEE
Transform Fragmentation into Cohesion, Defensiveness into Protection
---
Japa & Healing Sounds Qigong
Here are some Healing Sounds combined with Golden Dragon Qigong
💖
Here is some of Friday's Healing Sounds recorded at Yoga le Grá mixed in with Yogi Cho Golden Dragon Qigong 💖

Posted by Yogi Cho on Monday, May 21, 2018
Mantra – The Sanskrit word mantra consists of the root "man" or "mind" and "tra", "liberate" or "instrument", hence "mind tool or instrument of thought".
 JAPA – Meditative repetition of mantra or sound of divine universal power
 HEALING – Natural healing for body, emotions, mind, energy & spirit
 QIGONG – Energy Work
The Universal music of mantra meditation will connect you to Nature and the Universe.
Mantra is a bridge to help connect our highest personal power, so with practice, practice, practice the stronger the bridge, the stronger the connection becomes.
Everything is Vibration
Everything is Sound
Everything is Energy.
Initially it is just a sound until by holding it in our body, heart, mind and soul, through Japa in combination with Qigong, it transforms into a highly compressed, power-packed technique, charged with deep meaning and magical potency.
Nada Yoga – Sound Healing Meditation & Deep Relaxation Yoga Nidra
Nada Yoga is the process of the union of the individual consciousness with universal consciousness through the flow of sound.
"Nada is found within. It is a music without strings which plays in the body. It penetrates the inner and the outer and leads you away from illusion."
Here is a taster video and an invite to take 3 minutes Time Out :0)
So Ham
Yogi Cho