What is Chi, and what is it for?
"Chi/Qi/Ki" can be described as Universal Energy, vital life force energy or simply energy.
Everything in creation is made up of energy vibrating at different frequencies. In living beings, energy flows not only from physical nourishment, but through the body in pathways known as meridians and in energy centres called chakras. Chi, (Qi or Ki) is the energy of life itself, a balance of Yin and Yang, positive and negative, electromagnetic energy which flows through everything in creation. So Chi can possibly be described as an electromagnetic phenomenon, as a form of light energy, as a form of  bio-electromagnetic energy or electricity.
Chi Kung (Qigong) means "energy work", or "energy cultivation". In order to become physically strengthened, emotionally connected, mentally focused, spiritually aligned and energetically vitalized – there is work to be done! Physical, emotional, mental, spiritual and energetic work, that will enable us to grow and to manifest a vital physical body, a pure loving heart and an open creative mind.
To become a joyous healthy and  happy human being we need to  become a dynamic and harmonious mixture of all the aspects of chi.
 Chi is in a state of continuous flux, transforming endlessly from one aspect of chi into another. It is neither created nor is it ever destroyed, it simply changes in its manifestation.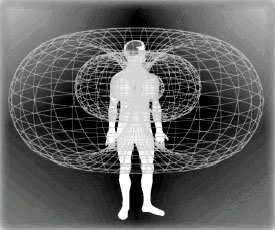 Chi Kung practitioners have identified many kinds of chi.
In our body there is the chi that we inherited and are born with, this is our original chi, essence chi or jing chi. It is the fundamental chi of the human body, the root source of metabolism.
Its true home is the lower dan tien.
 The two most fundamental forms of chi are Yin chi and Yang chi, the primordial feminine and masculine energies.
Our Chi Kung practices emphasize the connection to and use of Heaven chi and Earth chi, as well as the chi that which emanates from Nature, specifically from trees, rivers, oceans, lakes and mountains.
Heaven Chi is taken in in the breath.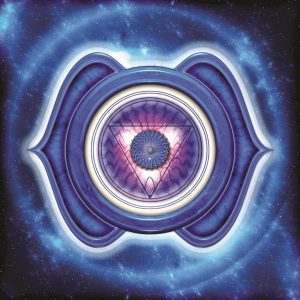 Earth chi is absorbed from food, water, air and chi kung/qigong practice may be called post-natal chi.
The body's true chi or total energy is the combination of prenatal original chi and postnatal chi.
We can cultivate purified chi in the
middle dantian.
The heart channel promotes the circulation of chi and blood and surfaces in the throat to support the breath and the voice.
The chi that flows at the surface of the body and protects us is termed protective chi.
Internal organs have spleen chi, lung chi, kidney chi, heart chi, stomach chi etc.
For example Lung chi descends and Liver chi ascends, so they balance one another. If you get angry, Liver chi ascends and you may feel this as tension in your shoulders and neck, the tightening of your jaw and facial muscles, the constriction in your chest and the desire to argue and shout. By letting it out constructively, by the use of healing sounds or calming yourself down by deep breathing, you can encourage your Lung chi to descend harmonizing and calming it all down.
Harmonious, balanced and free-flowing chi results in health while stagnant, blocked or imbalanced chi leads to disease.
By nurturing energy through various chi kung and meridian stretching techniques, gentle movements, breathing exercises and meditation, the chi can be cultivated and harnessed for our benefit.
Chi Kung/Qigong, combines meditative focused breathing techniques, movement, visualization and intention to promote health, healing, harmony, wellness and a sense of inner joy. The practice of skilful Yoga, Chi Kung, Tai Chi, Healing Sounds and Meditative Techniques all help to cultivate and purify chi energy. This enables us to build strong foundations, root stability and support for ourselves which, in turn, will then enable us to more easily cultivate and hold chi energy, so that ultimately, we will become a powerful conduit for Spiritual Light.
These ancient Yogic and Taoist techniques are the Art and Science of Living. Through practice we can become physically energized, emotionally connected, mentally focused and spiritually aligned. We can learn to recognize, reduce and manage stress; with naturally occurring positive side effects of improved self-belief, confidence, self-esteem, self-discipline and personal well-being.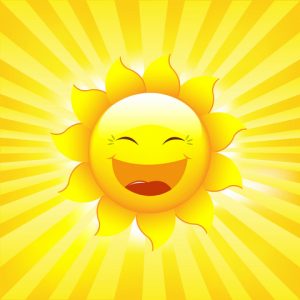 Ultimately, we can learn how to be Happy  (no matter what), how to cultivate Inner Joy and how to cultivate Personal Resilience.
Tai Chi, Chi Kung (Qigong), Healing Sounds, Meditation and Yoga are wholesome disciplines for perfect harmony in life, wherein lies all our joy, happiness, health, abundance, compassion and love.
They are wonderfully powerful tools for living radiantly in this world yet have a much higher purpose, they can really assist us to bridge the gap between heaven and earth.
With practice, we can transform our lives forever, develop a strong healthy physical body, harmonious positive emotions, a pure loving heart and an open creative mind, as well as cultivating an unbreakably strong connection to our Higher Self, Divine Love and Universal Energy.