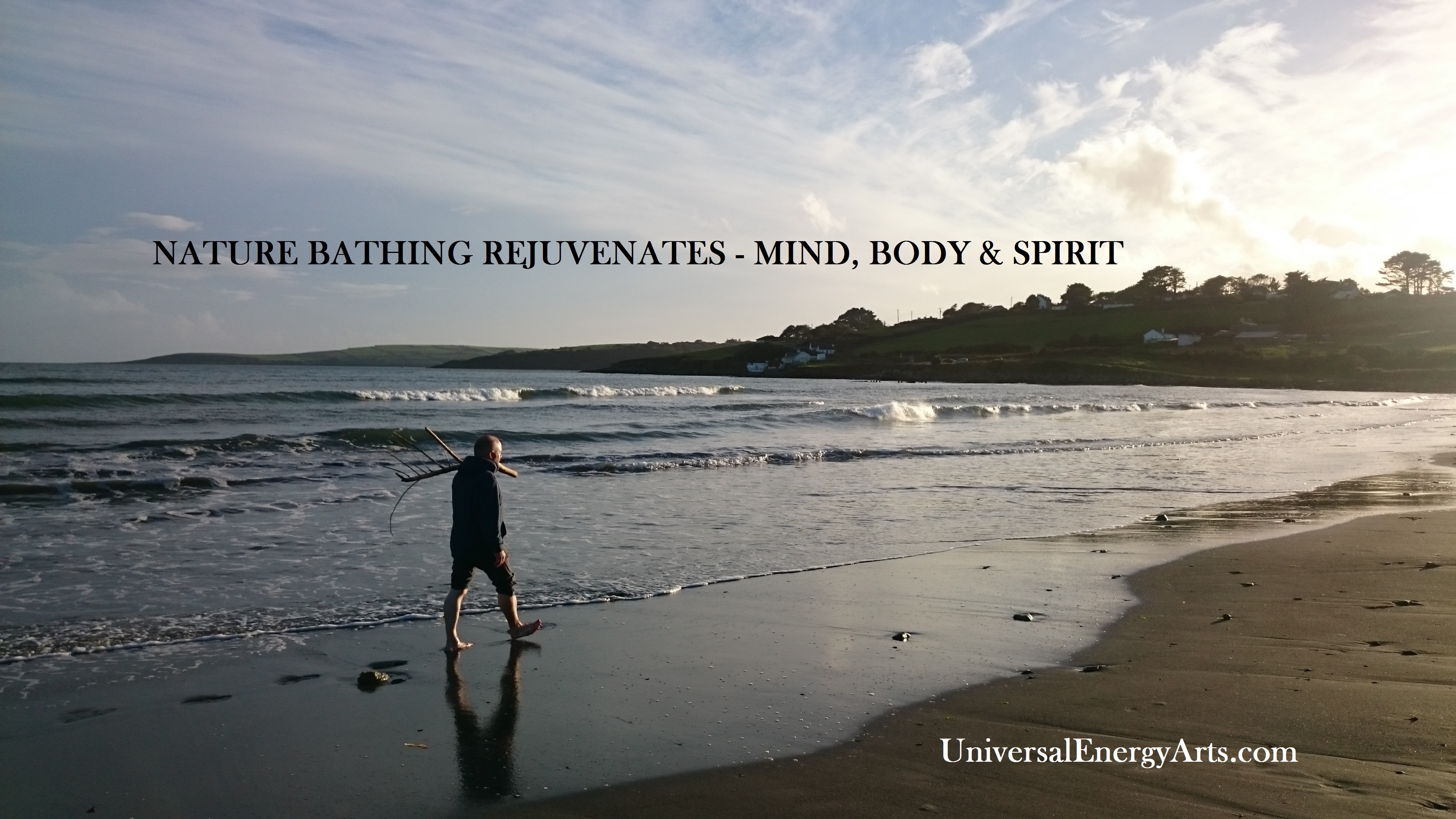 Get Back to Nature – Nature Bathing
In the last few hundred years, there has been an extraordinary disengagement of humans from Mother Nature and the natural world.
The emphasis of Getting Back to Nature is literally to get back in touch with Pure Nature Energy, to cultivate Inner Joy and to  increase our Happiness Factor.
To become One with Nature and the elements through Nature Bathing.
The powerful effects gained by being in Forests, at the Seaside, on Beaches, in the Mountains, beside Rivers and Waterfalls rejuvenates and heals the mind, body and spirit.
Breathe in and breathe out in places of Pure Nature Energy and bathe in the sounds of the rivers, oceans, trees, birds, bees and wildlife. Become More Alive, alert, relaxed, balanced and energized.
In Japan studies have shown that shinrin-yoku, also known as forest bathing or time spent in Nature, can reduce the stress hormone cortisol and increase your immune defence system.
Take in, in all of your senses, the atmosphere of Nature.