Universal Energy Arts Strong Foundations E-course
Gain access to video, text and audio files that will help you to learn and practice:
The Tai Chi Form
Qigong techniques to Cultivate Vital Energy a Vibrant Physical Body
Healing Sounds
Simple and practical Yogic, Tantric & Taoist Techniques to help empower your Meditations
Cultivate Inner Joy & Personal Resilience
Increase Your Happiness Factor
Be More Alive!
The course cost is €1008
€1,008.00
Buy Now to avail of special offer
Building Strong Foundations
The training modules will introduce you to  the fundamental foundational practices of the Universal Energy Arts Academy.
 On this unique course, you will receive videos, audios and text that will help you to cultivate the  5 Pillars (Physical, Emotional, Mental, Spiritual and Life Energy) that encompass the Universal Energy Arts of Tai Chi, Qigong, Raja Yoga, Healing Sounds, Meditation & YogiChild. Recognize, reduce and manage stress. Improve self-belief, confidence, self-esteem and personal well-being. Become physically energized, emotionally connected, mentally focused and spiritually aligned.
Learn how to perform Tai Chi
Learn how to cultivate Energy with Qigong
Learn how to Meditate
Learn deep Relaxation
Learn how to be Happy
Learn how to Cultivate Inner Joy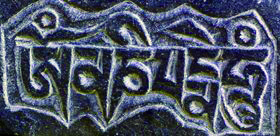 Cultivate personal resilience
Develop a strong healthy physical body, harmonious positive emotions, a pure loving heart and an open creative mind.