The Universal Energy Arts are Infinite Tai Chi, Chi Kung (Qigong), Yoga, Healing Sounds, Meditation & YogiChild.
They are the Art and Science of Living.
All Human beings want to be happy and free from suffering. The source of Joy is within us.
We can all Be More Alive increase our Happiness Factor and transform ourselves into Joyful Beings through the practice of Universal Energy Arts techniques.
Infinite Tai Chi is the art of the harmony of yin and yang, in tangible form.  
It is all about gentle, graceful, rhythmic, meditative movements that will empower you and help you find inner joy, harmony, peace and calm.
It is "a wholesome discipline for perfect harmony in life, wherein lies all our joy, happiness, health, abundance, compassion and love"
Yoga is also the art of the harmony of female and male aspects.
There are many styles of both Yoga and Tai Chi, the aim of both is to return to the source of ALL that IS; Oneness, Tai Chi, Yoga, Union with the Universal Energy and Universal Consciousness.
With Practice, Practice, Practice our training really can achieve this and is especially focused towards becoming an Energy Practitioner or Energy Worker!
To hold the Light first we learn to hold the Chi/Prana/Life Energy.
Raja Yoga strengthens and balances our bodies, minds, emotions and energy.
Mindfulness with Breathing brings us into the present moment and develops alert and sensitive awareness.
Healing Sounds and chanting practices empower us, heals and harmonizes our internal organs and energy centres.
Chi Kung (Qigong) raises our vitality strengthens our nervous systems and allows free flow of energy through our meridians.
Tai Chi brings empowerment, harmony with Nature, the Elements, raises our Consciousness and connects us to Divine Love.
Our Meditations build an unshakable connection to the Divine Energies of the Universe.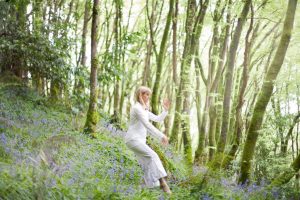 DOWNLOAD UNIVERSAL ENERGY ARTS 1000 & 2000 Trainings Flyer 2017