Tai Chi, Chi Kung (Qigong), Chi Yoga, YogiChild, Relaxation & Meditation Cork Classes
2018 Schedule
€60 Gift Voucher for 6 of Pam Skinner's Universal Energy Arts Academy classes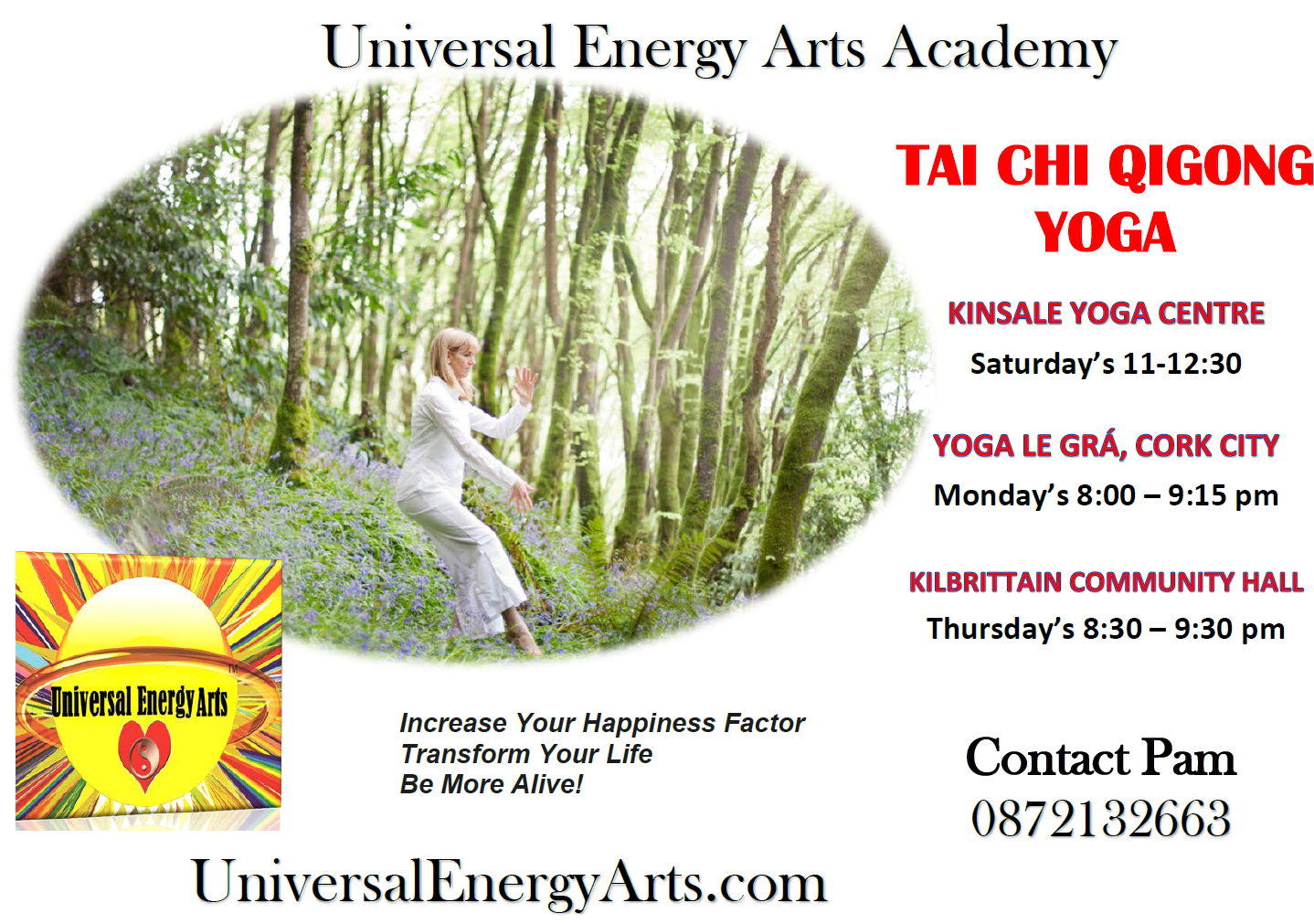 Tai Chi Qigong Yoga Weekly Classes
---

Saturday's 11:00-12:30
---

Monday's 8:00 – 9:15 pm
---
Thursday's 8:30 to 9:30 pm
---
---
Tai Chi Cork, Qigong Cork, Personal Training, Courses and Corporate Group Sessions available
Pamela is the Director of The Universal Energy Arts and YogiChild Academy.  She worked in the public sector for several years before embarking on a career that focuses on Energy Cultivation & Healing. Training included a Diploma in Psychology & Sociology, Therapeutic Massage, Reflexology, Indian Head Massage, Reiki and Shiatsu techniques, which she practiced for many years both for private and corporate clients.  Pam honed her skills further through intensive training and dedicated practice of the internal energy arts of Infinite Tai Chi, Chi Kung, Chi Yoga, Meditation, Healing Sounds and, in particular, Ling Chi Healing Art.
She is inspired to be the change she wishes to see in the world – cultivating a vibrant physical body, a pure loving heart and an open creative mind.  Pam loves teaching, intuitively using a fusion of all of the skillful practices and healing techniques that are embodied in the Universal Energy Arts, bringing peace, harmony, empowerment and strength to her students.  She is passionate about introducing these empowering life-enhancing practices and skillful techniques to both adults and children through her mini-retreats,classes, workshops and one-to-one sessions.  She loves life and counts her many blessings everyday, grateful for living so close to Nature to consciously embrace enthusiastically the lessons of each seasonal cycle both internally and externally.
Pamela's classes flow intuitively adapting to suit those present –  they are a fusion of all of the skillful and nurturing techniques, knowledge and wisdom gained from her 20 years of practical application married with a true calling to help and serve others.  She delights in sharing her passion to enable others to cultivate their own happiness, resilience, confidence, fulfillment, vital energy, harmony and abundance – to build, nurture and nourish themselves through the 5 Pillars (Physical, Emotional, Mental, Energetic & Spiritual) of the Universal Energy ArtsTM  & YogiChild Academy.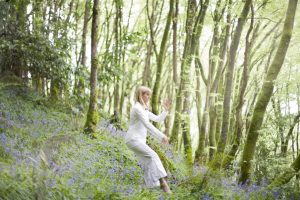 Infinite Tai Chi
"A wholesome discipline for perfect harmony in life, wherein lies all our joy, happiness, health, abundance, compassion and love."
Infinite Tai Chi has been designed to balance your whole physical, emotional and energetic systems. When you are not in balance, you may become ill and sick.  But when you bring yourself back into natural balance, or perfect harmony, you will become radiantly healthy.
Infinite Tai Chi is much more than just a healthy form of exercise.  Infinite Tai Chi is, at heart, pure nature or consciousness in movement.  It is a moving meditation. When you perfect your Infinite Tai Chi form, you are no longer just moving gracefully, you are emanating light through movement.  After performing genuine tai chi, you will naturally be a peaceful, radiant presence in the world for a while.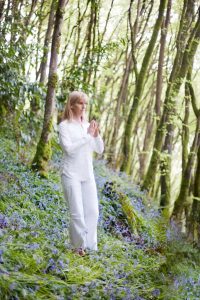 If you practise Infinite Tai Chi long enough, you will become aware of an energy field that surrounds everything, including you.  Gradually, as you keep practising, you will be able to get in touch with this energy field and use it to heal yourself on many different levels. Eventually you will be able to use this universal energy, or Chi, to transform both your physical being and your mental and emotional outlook on life  –  your body will become stronger and your emotions will calm down.  Ultimately, when you can perform Tai Chi in perfect harmony, you will begin to return to the wholeness of Life itself.