Standing Like a Tree Chi Kung/Qigong or Zhan Zhuang.  Zhan Zhuang pronounced "Jan Jong" in Mandarin or "Jarm Jong" in Cantonese, means standing like a stake, a post or like a tree.
It is a Standing Meditation that enables us to be at one with the Pure Nature Energies as well as cultivating a strong connection to the Higher Energies of the Universe. This form of Standing Like a Tree is a special method of spiritual training in Taoist martial arts. This is a fantastic way to learn to hold and cultivate chi.
In the sequence we are deeply rooted in the Earth below, standing in a strong Tai Chi stance with our head connecting to Heaven above and with our arms and hands like powerful branches that hold the chi and enable us to grow into our own spaciousness.
By the way this video was filmed at the Old Head of Kinsale in County Cork, Ireland. A beautiful location on the Wild Atlantic Way. When you stand on a cliff edge it really helps you to root into the Earth through the Bubbling Springs in the soles of your feet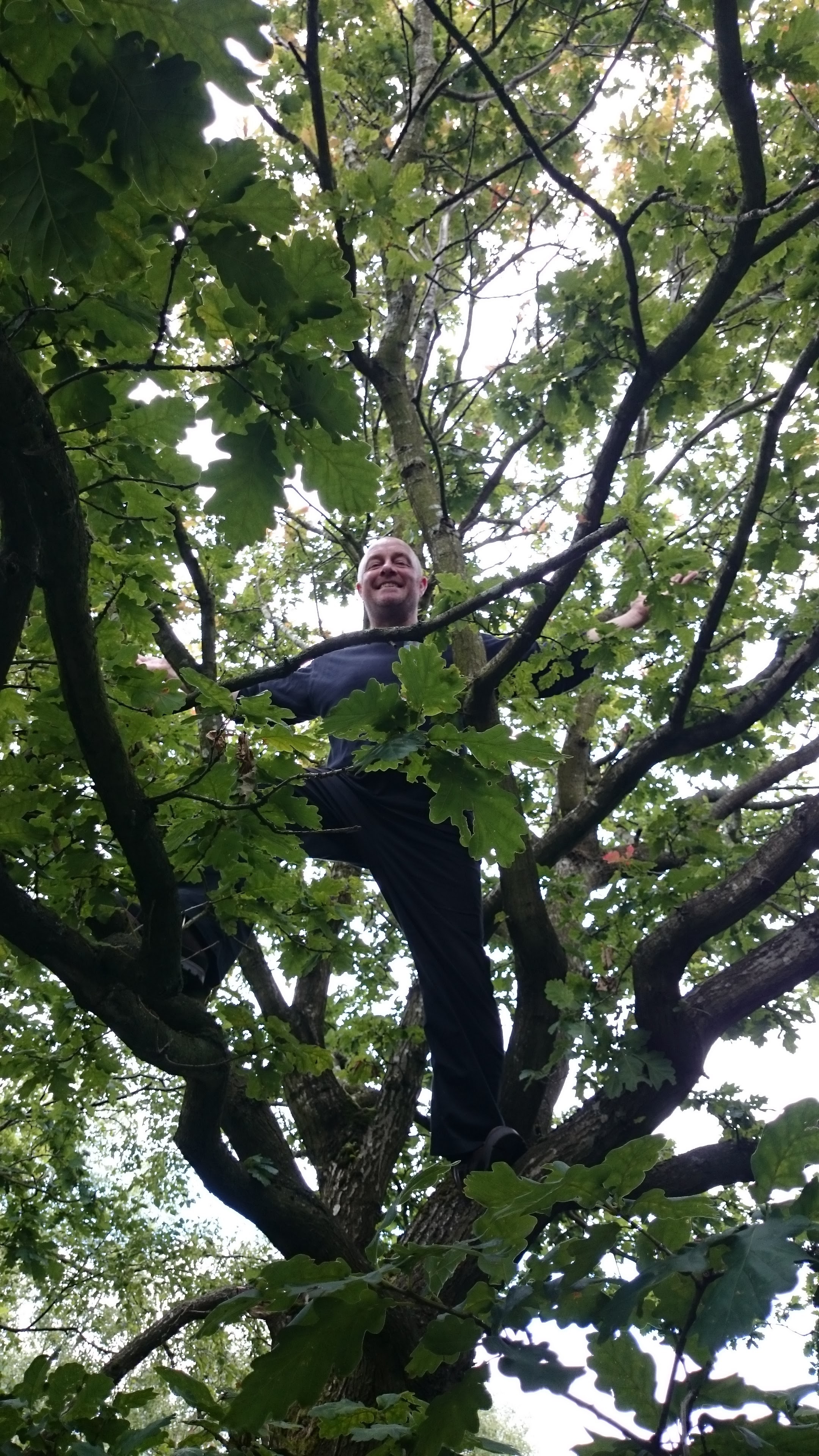 This style of Standing Like a Tree has a variety of positions and really helps to harmonize, purify and empower our body, spirit, emotions, mind and major energy centres. Being Strongly Grounded assists us to hold the Higher Energies of the Universe. The three treasures of the Universe – Heaven, Earth and Humankind. The three treasures of Humankind – Jing, Chi & Shen. Cultivate Power, Love and Wisdom.